Brand & Digital Development
CaFE
Collaborative thinking and objective brand workshops to help set just the right tone*.
* oh… and the opportunity to have a bit of fun along the way
The Challenge
CaFE is an innovative cashflow management tool developed by a team of finance professionals. The Marketing Eye were commissioned to develop the brand identity and associated communications.
As partner creative agency to The Marketing Eye, Neujuice were responsible for facilitating a positioning workshop and taking the brand to launch in line with agreed positioning and strategic marketing objectives.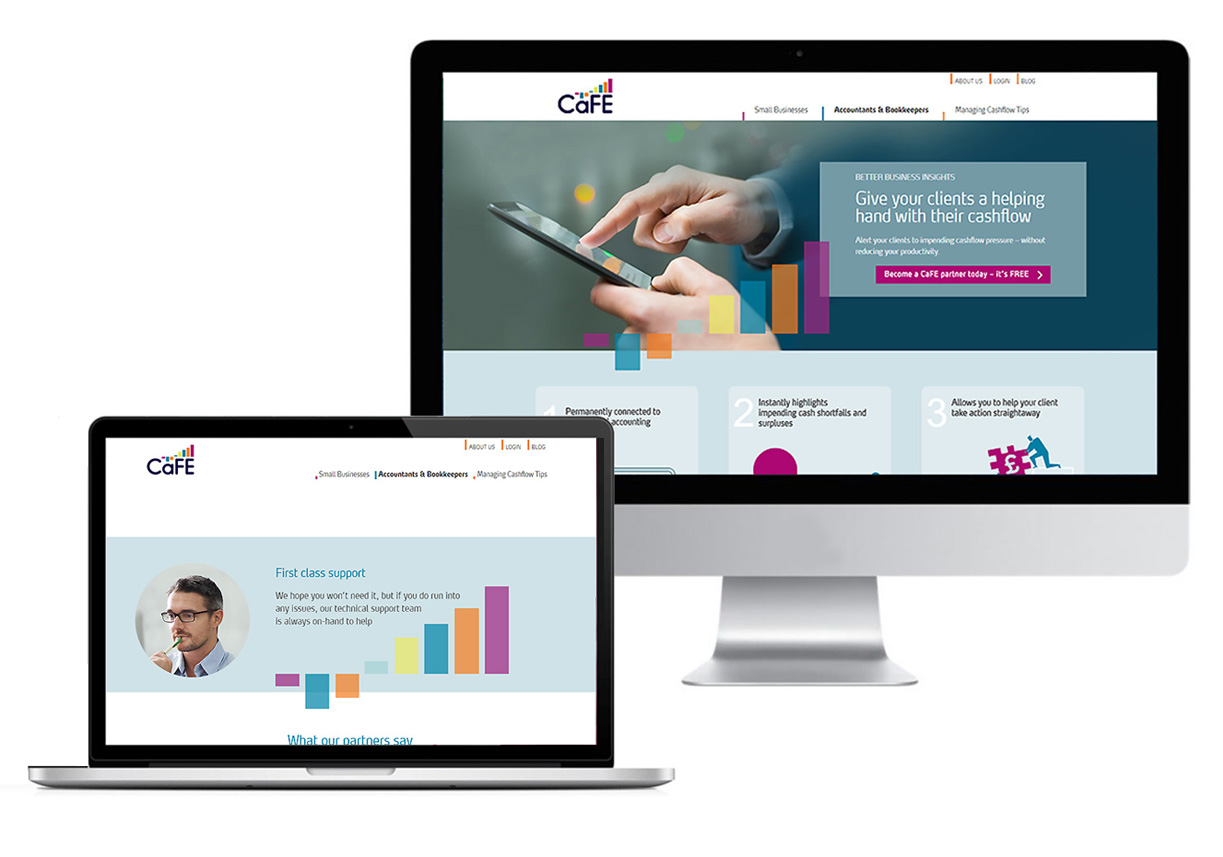 Our brand workshop provided essential insights into CaFE's audience groups, tone, core values and market positioning supported by a critical analysis of competitor websites. We then developed the CaFE brand identity keeping the feel as accessible as possible to help lighten up a subject which most would find uninspiring.
Working together with The Marketing Eye we developed creative positioning concepts and messaging, the results of which can be seen in their website banners and brand communications. The brand assets combined to produce a launch website and downloadable guide to help kick-start the brand with a clearly defined proposition and introductory information on the key benefits of the product.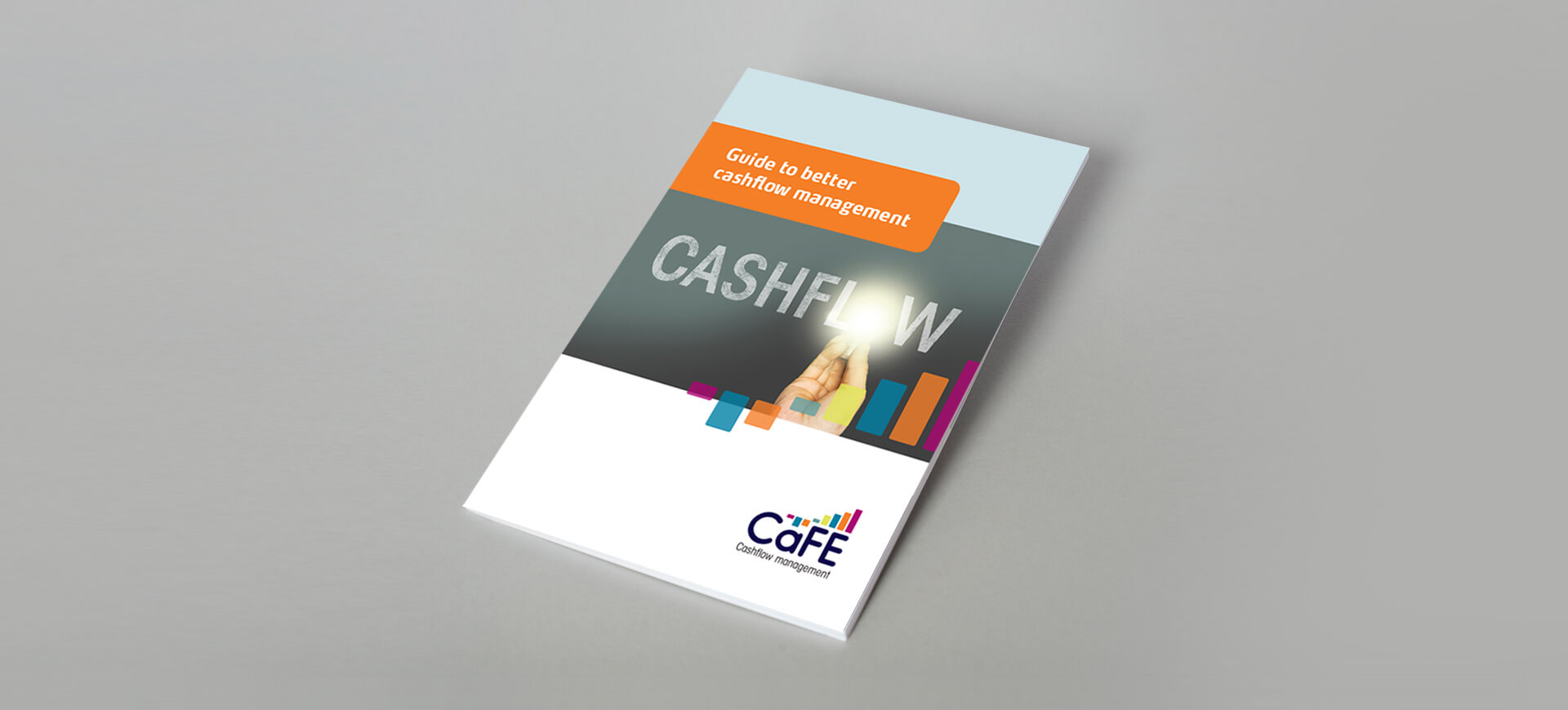 "Neujuice and The Marketing Eye have done a fantastic job of creating our brand. We are all thrilled with the look and very appreciative of the work that has gone into it. We can now proceed with the launch of our product with confidence."
Makoto Fukuhara
CEO and Founder, CaFE
Visit the website at cashflowcafe.co.uk