Brand Communications | Explainer Video
Giroux
A transformative brand concept that unlocks benefits to the people that matter most
The Challenge
Giroux are acknowledged experts in data analytics within the insurance sector combining world class consultancy with a platform for analysis, insight and innovation. They required marketing communications that were able to take their brand proposition forward and present it in the form of engaging marketing collateral. These communications were used for future events as well as supporting their sales process.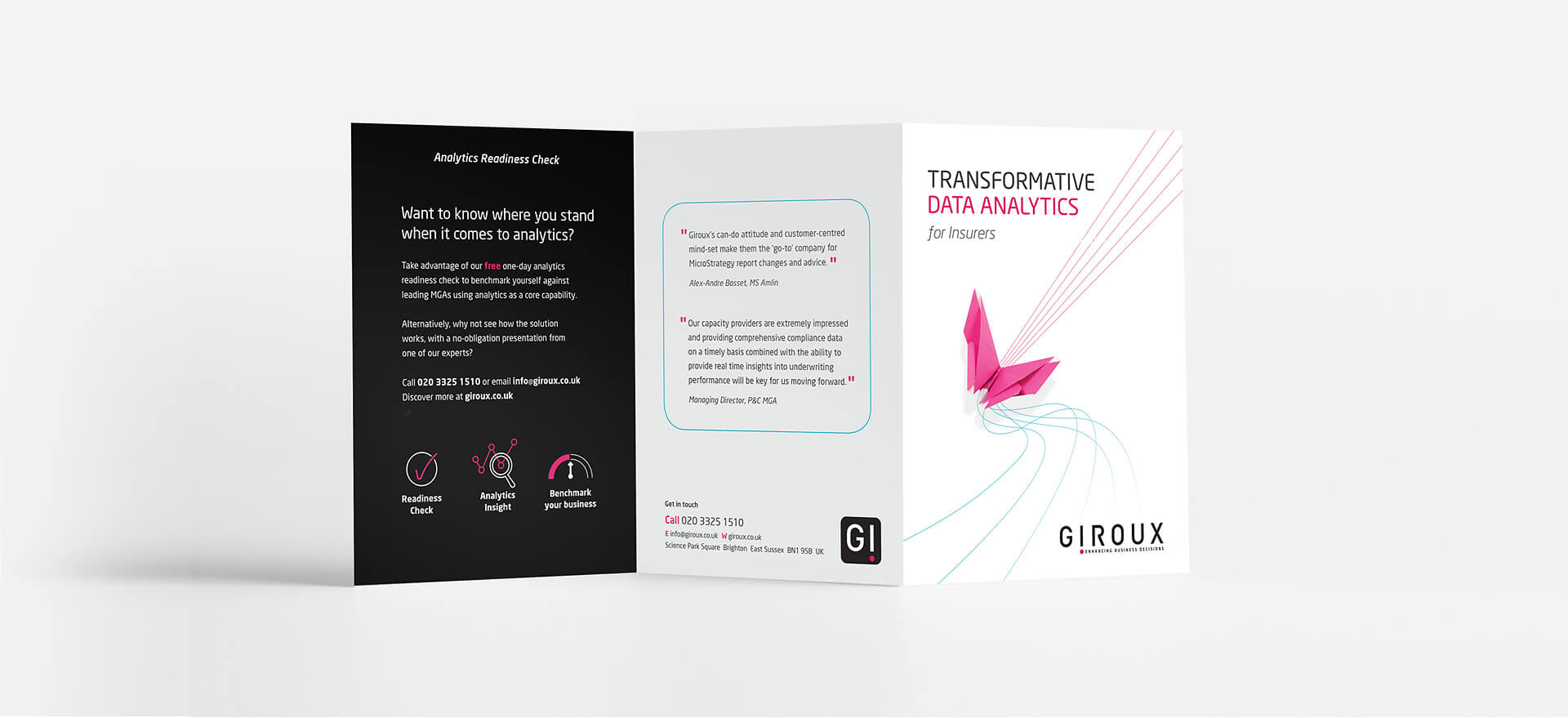 Following a thorough examination of how their business worked we developed a solution based around the theme of 'transformation'. Our approach was to develop an origami butterfly which used together with visual data lines presented their proposition in an engaging and accessible way.
This resulted in a number of communications including a Z fold brochure, fully animated explainer video and event collateral.
"We worked with Neujuice on a number of brand communication initiatives and all of them were delivered professionally, on time and within budget. Neujuice's contribution still lives on thanks to the team's ability to develop our prospects through strategic messaging"
Eric Giroux
Founder and Managing Director at GIROUX