Brand Development
White Cloud Coffee Co.
Workshop driven insight, an authentic brand story and some very lively social media.
The Challenge
Without a doubt this is the only brief that Neujuice have taken whilst queuing up in a sandwich shop in Hove! Following that chance encounter over a New Yorker our team were introduced to the key stakeholders of this Brighton based coffee wholesaler and we could begin the process of defining a brand vision which needed to connect with the barista community, cafe owners and hotel managers. The brand also needed to reflect the high service offering and direct trade with coffee growers who cultivate their premium quality beans at a very particular altitude … in case you were wondering.
Following a brand workshop with key stakeholders we gained the required insights to finalise the design brief. The workshop stage allowed us the opportunity to review the competition, confirm business positioning, tone of voice, values and the business ethos. It also allowed us to spend a useful amount of time in direct conversation with the client to find out what motivated them to start white cloud .
The story behind white cloud inspired us to develop the creative using playful motifs and illustrations that would form the brand identity. What followed was an roll out covering all key brand touchpoints including brand guidelines, packaging, sales presentations, business stationery, social media graphics and website design.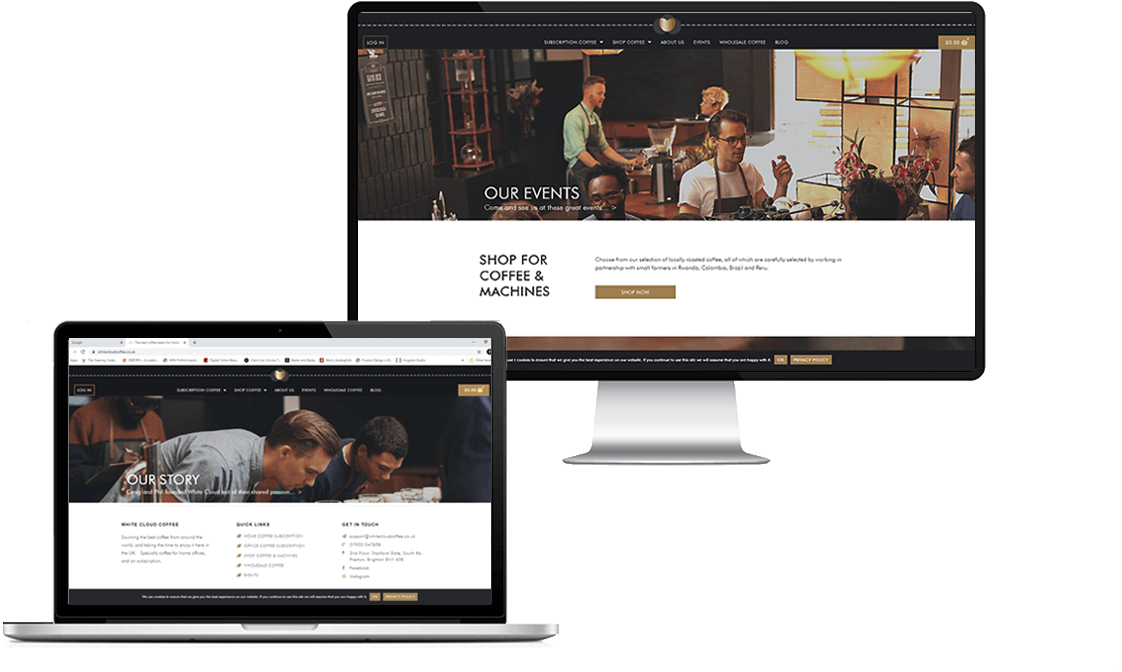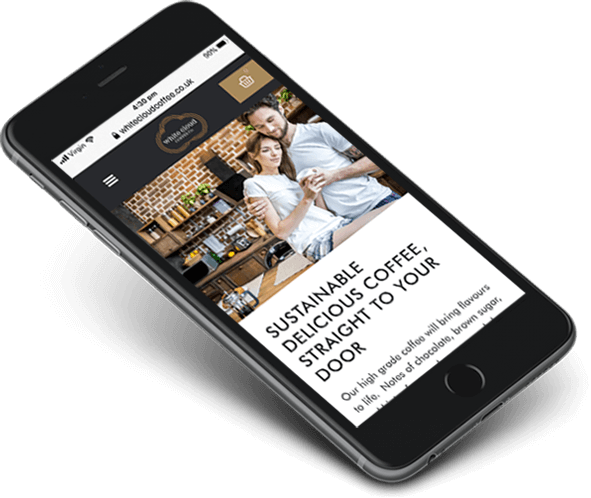 "The approach that the Neujuice team took was careful and thoughtful. The final product they delivered is beautiful, and is clever enough to allow people to attach their own meaning to our brand. I will use Neujuice again in the future."
Craig Pitt
Marketing Director, White Cloud Coffee Co.
View the website at whitecloudcoffee.co.uk