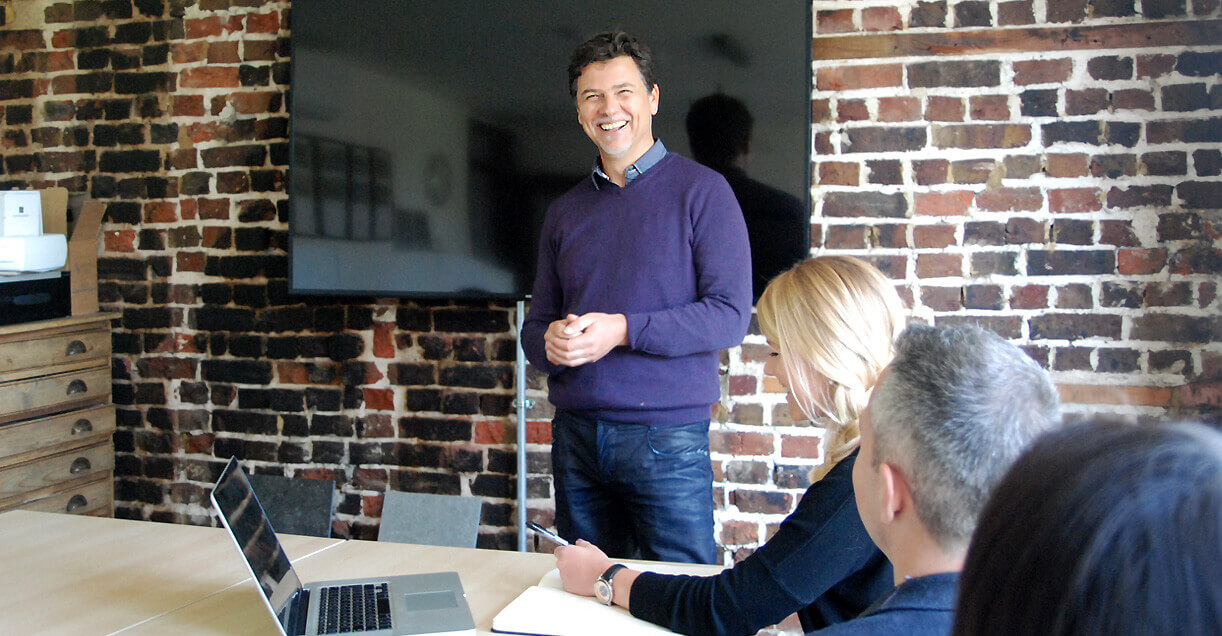 When was Neujuice founded?
Our first founding project began in 1998 producing the communications for an International Diabetes Congress held in Mexico City in 2001.
Who works at Neujuice?
We have a core team of four people: Founder and Creative Director Nick Davis, Technical Director Chaz Warriner, Brand Consultant Bill Wallsgrove and WordPress Developer and Project Co-ordinator Emma Papper.
We also work with a host of talented creative contractors, freelancers, writers and animators. Whoever we think is the perfect fit to work on your project. If you think you have what it takes please get in touch
Where is your studio?
We have a studio in central Brighton, located just off the Old Steine. If you would like to pop in to see us we would be happy to have an informal chat about the aspirations you have for your brand, business or product. We promise to make you a decent cup of tea or coffee or something slightly stronger if it's a Friday afternoon.
Studio map, address and directions here
Covid-compliant design
With remote working and video meetings becoming the norm we've adapted all aspects of your design journey accordingly. From online workshops (which we limit to 1 hour /session) to client reviews and personal feedback. However, if needed we can also travel to any socially distanced meetings in London and further along the South Coast. We tend to work with clients within a fifty mile radius of Brighton, but have also worked on global projects with clients based in Germany, the USA and beyond.
Would you like to ask us a question?
We will answer any queries on the services we offer,  just drop us a line or call us on 01273 690087 | 07948 181651
Work With Us
Passionate about branding, digital design and production? Get in touch.
If you would like to work on a Neujuice project please send in examples of your work or experience. We are always on the hunt for talent, wherever you are located.